G.W. Crate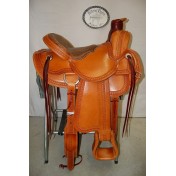 G.W.Crate saddles are made here at Riders Choice Saddle company. In a separate section of the company, Billy Williams takes his time creating the finest saddles that you can buy for the price. Each saddle is custom made for you, one of a kind. He carefully selects the sides of leather and starts by cutting out each piece of the saddle by hand with a razor sharp knife. Then he adds any decoration with a rawhide mallet and metal tool, creating intricate patterns one peck at a time. Our saddles are still made in the Old World Tradition of hand craftsmanship that you won't find with other American saddles at this price range. Buy a G.W. Crate and you will own a saddle that is like no other in the world, a true work of art.
Each G.W. Crate Custom Saddle is covered by a lifetime warranty.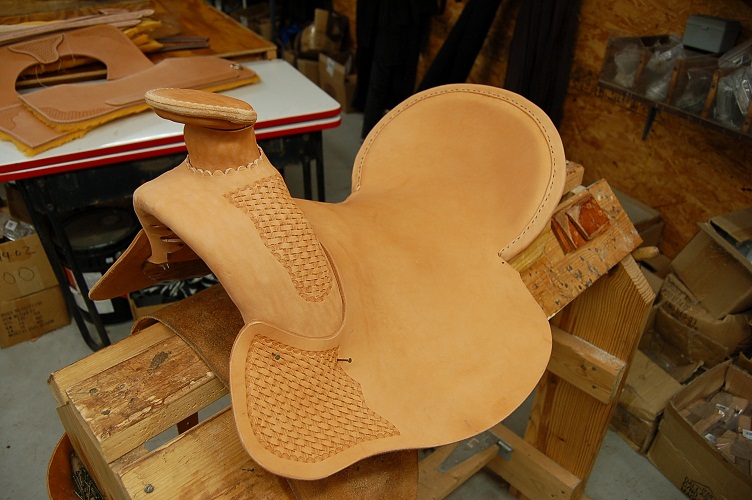 Refine Search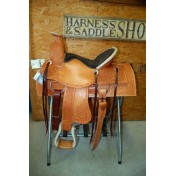 The saddle is in stock and ready to ship! 16" - #42215-G.W. Crate Master Series Custom Wade Roping Saddle Weight : 38 pounds Color: Sun tanned and Oiled (Natural) Tree: Steele Co. Equi-fit Wooden wrapped lifetime warranty with Full quarter horse bars Horn: 4" wide Wade roper with rawhide tip Cantle: 5"rawhide pencil tip ..
$2,999.00
$1,499.00
Ex Tax: $1,499.00
Showing 1 to 1 of 1 (1 Pages)